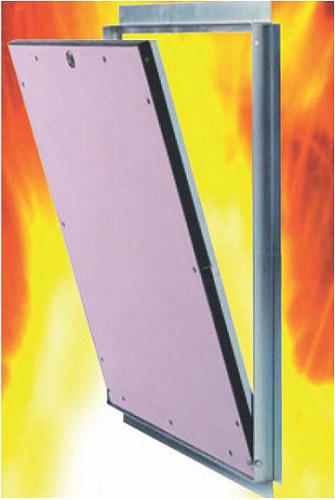 Fire resistant doors, temperature and / or smoke.
for interior layout with insulating pack made of mineral wool with different frames and accessories according to the type of use and application.
Door leaf is made of galvanized sheet 8/10, 60 mm thick.
Frame is made of sheet thickness 15 / 10 reinforced in the 4 sides of a metal element.
Standard lock with cylinder provided with a protective cap, coat steel.
The door is equipped by a system antipanic which is carried out by a handle ups and downs auto closing.